In August and September 2019, I went on a 50-day trek to celebrate my 50th birthday. I left Saint-Gingolph in Haute-Savoie (Lake Geneva) on foot, heading south across the Alps by the GR5 to NICE. Then I took the ferry to reach Corsica and continue, still on foot, by the GR20 which crosses the island from north to south. When I arrived in Conca on the 22nd day of my trek, I simply turned around on the same GR (with some variations) to find the north of the island in Calenzana, 7 days later. Then I made it to NICE to continue my journey north, still on the GR5. I was able to reach Saint-Gingolph after 47 days of walking... so to keep busy for the last 3 days I continued in the Jura, still following the GR5, until Pontarlier in the Doubs.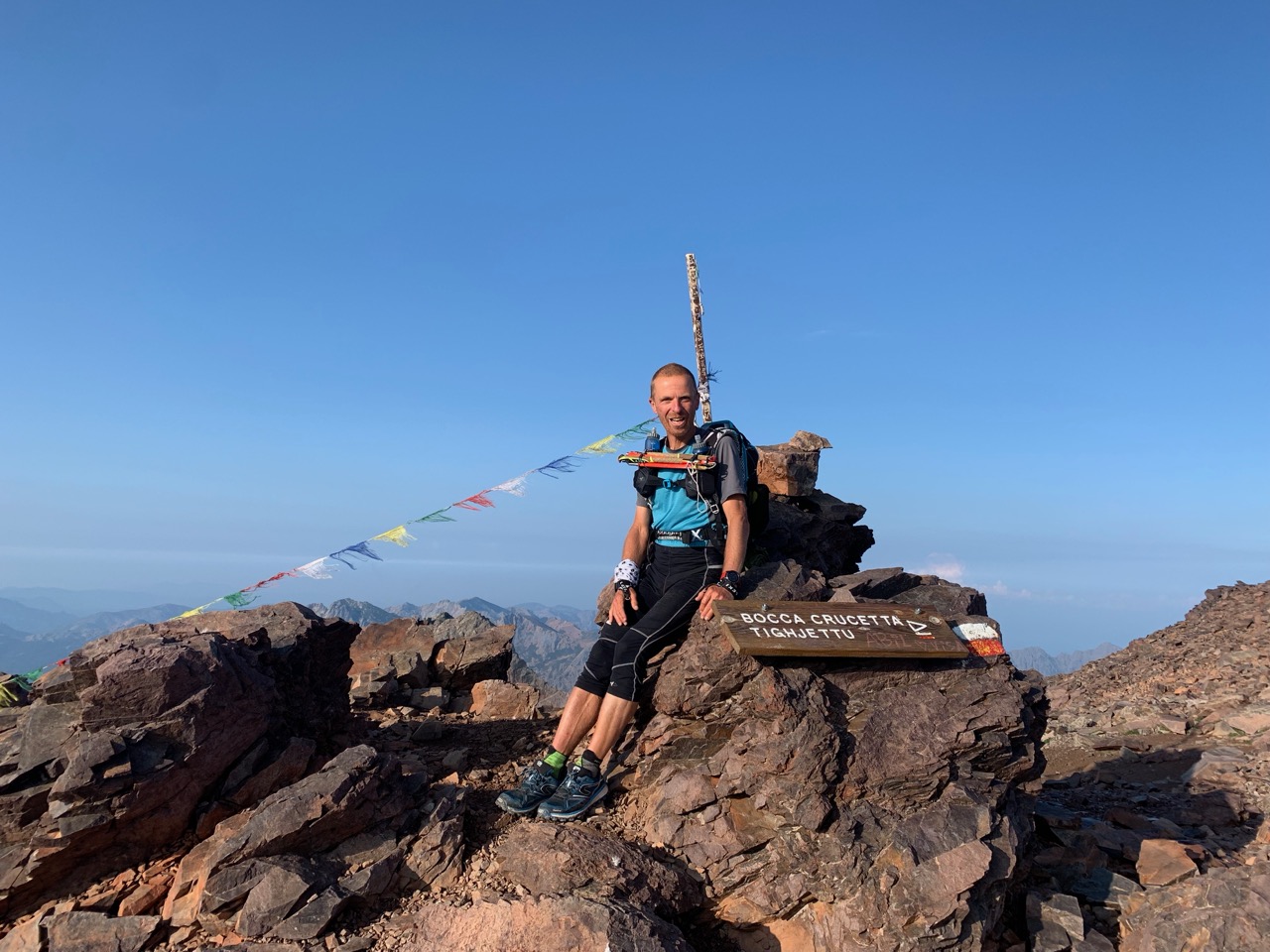 I wanted to travel light, since I find it easier that way... So I had the idea to use the services of UBIDOCA as logistics support. I prepared three small parcels, ready to send about every two weeks. I preferred this method to the other option: to buy stuff on the way. It's so much easier. I didn't really want to deviate from my itinerary, for example to buy replacement shoes. And how can you be sure to find the right shoes? The largest parcel, which reached me halfway to Conca, in the south of Corsica (at about km 800), contained a shining new pair of shoes identical to the one I was wearing, the right size, and... a little bit worn beforehand to avoid the new shoes effect. How could I do better than that?... and then where could I have found my spirulina flakes, a super aliment too little known in France, which when you find it, is conditioned as pills... like a drug!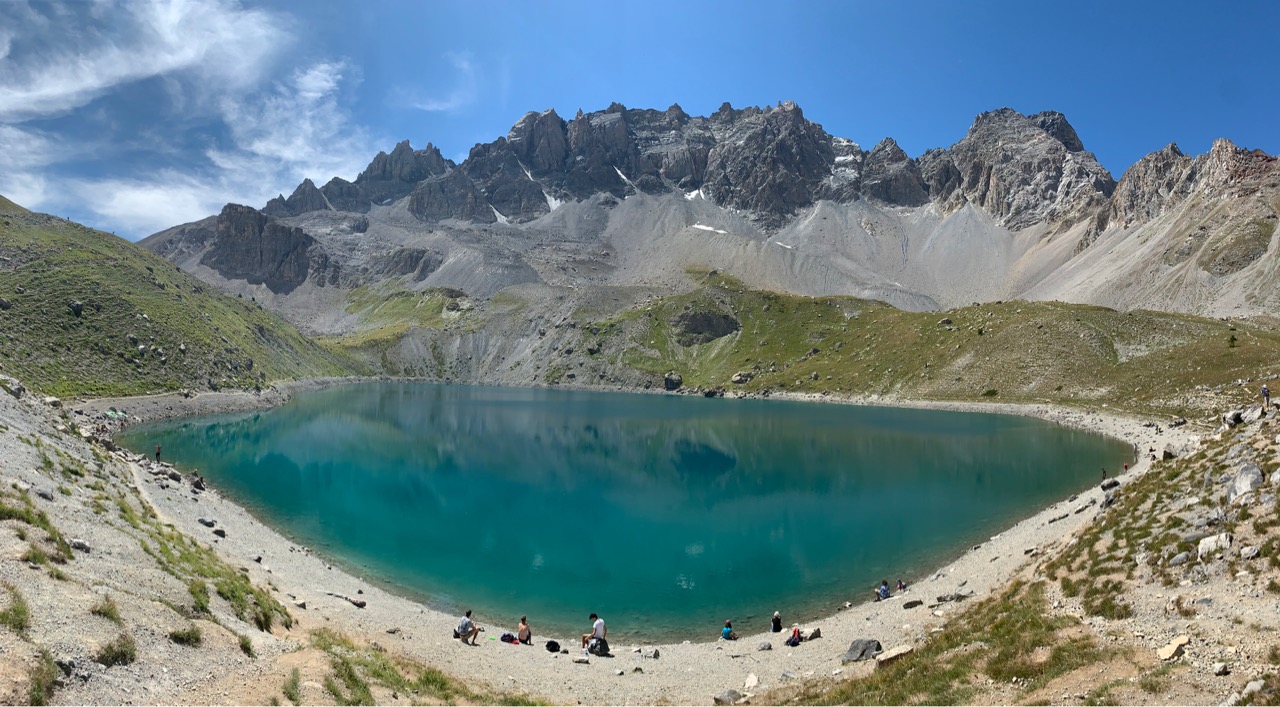 And since I chose the parcels solution, I might as well add all those little things in it that would take a little time to find on the way: essential oils, mini toothpaste tube, mini toothbrush, anti-chaffing cream, AA and AAA batteries, spare survival blanket, socks, toilet paper, organic soap... you can see all items on one of the pictures.
One important detail: I left the parcels open for Ubidoca. This allowed their A-team to add things to it at my request when I had a problem. Like for example a spare cable to charge my GPS watch. What a pleasure and relief to be able to contact them on the way to help me solve an incident! It's so simple:
Do I need an object to help me out ? (another example: a LEKI hand strap that got torn)
I place an Amazon order and have it delivered to Ubidoca;
Ubidoca receives the order, unpack it and put it in the next parcel;
I manage the sending remotely (on WhatsApp!) by giving them the address that suits me, often that of a gîte or a refuge. It could also be a post office address, but La Poste's opening hours are more restrictive.
And what are the delivery times in Corsica? The same as on the mainland? Be careful, delivery on a Saturday, you should rather choose such and such a carrier. Delivery against signature or not? Insurance? All these questions that constitute the expertise of the Ubidoca team and that I really don't need to worry about it all when I have already walked 35 km, when it is hot and when I have about 10 km left before reaching the next refuge.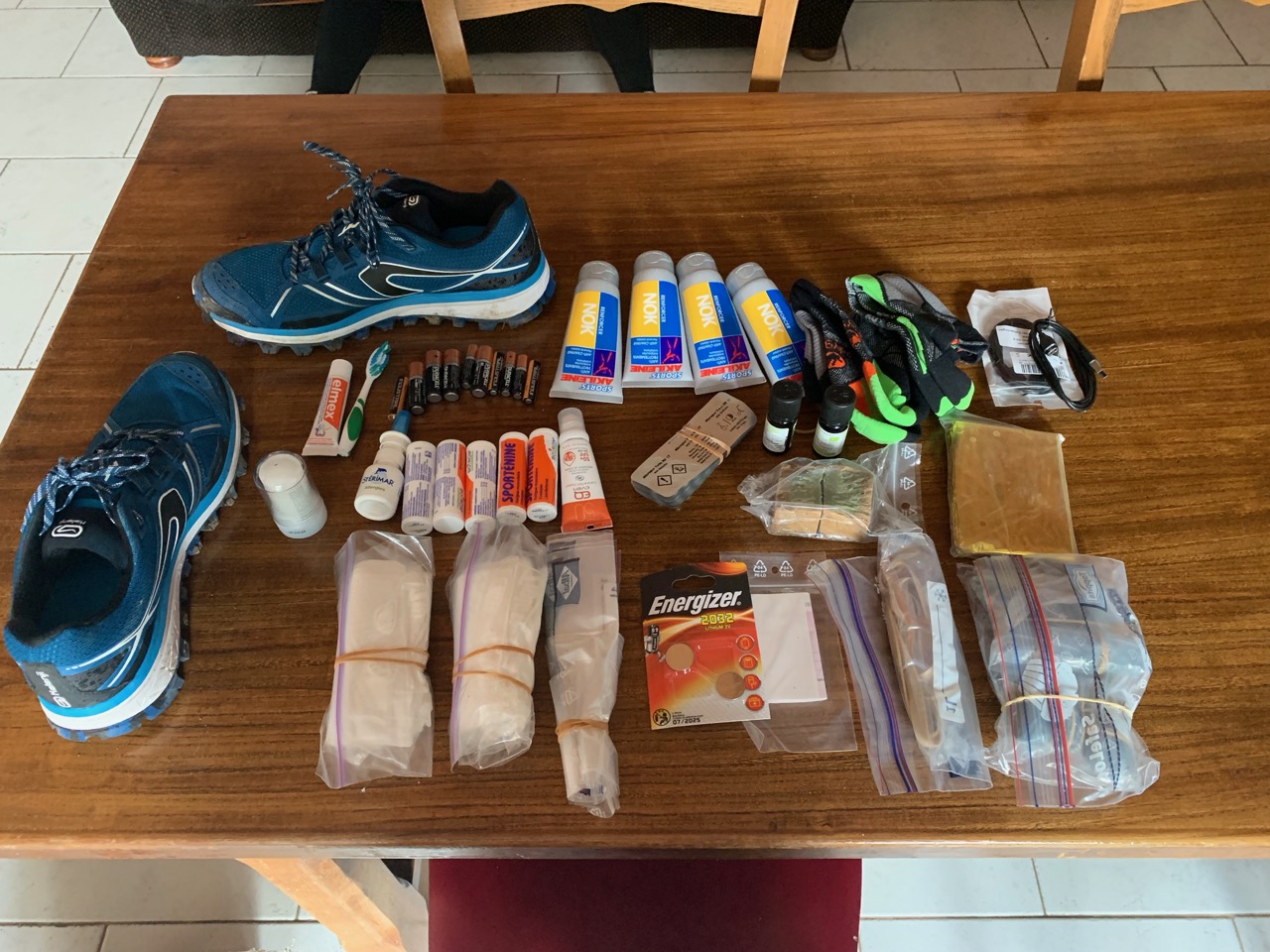 Now I must confess that I am a particular customer for Ubidoca, since I created the company. But maybe this little article can give some ideas to other travellers: logistical support, mail, parcels? The UBIDOCA A-team would be delighted to help you, so don't hesitate to ask them on my behalf!
Hervé Deschamps
Young retiree, traveller, backpacker, trail runner, beginner alpinist ...